Premium Airline Accommodations : air canada chauffeur service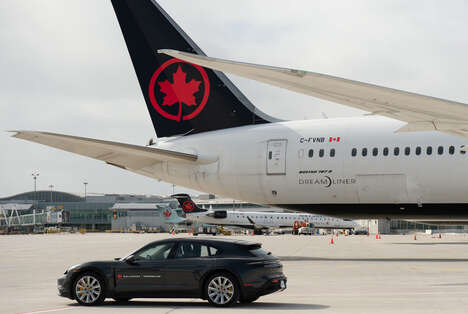 Air Canada has released a new accommodation service titled the 'Air Canada Chauffeur Service.' This service provides a temporary residence, travel accommodations, and various refreshment services to premium travelers. Travelers are eligible to stay at the Air Canada Signature Suite, a 6,400-square-foot residence located near the international departure gates at the airport. This suite can house up to 160 premium customers at a time.
While staying at this suite, residents can enjoy an à la carte dining menu, a full-service restaurant, a bar, and many more high-class dining experiences. When it is time for the residents' flight, the customers will be brought to the departure dock via an all-electric Porsche. In order to achieve this, Air Canada partnered with the automaker to "electrify" its chauffeur service.
Image Credit: Air Canada