Premium Colorful Modern Timepieces : icon active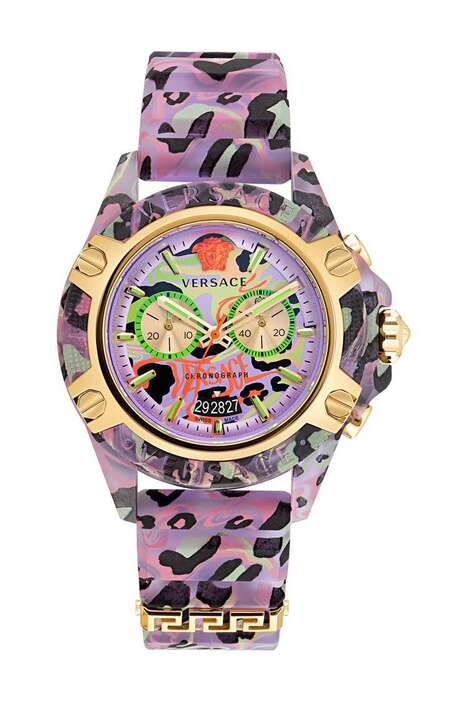 Luxury fashion house Versace introduces a new perspective of its Icon Active collection of timepieces for the warmer seasons of the year. The new range of watches are inspired by the Spring/Summer 2022 runway show that took place during Milan Fashion Week.
The new range follows the same design language as it has silhouettes that are rooted in the bright palette of lilac, orange, and black. This makes its way onto the polycarbonate materials throughout the strap, the case, and the bezel. It is also adorned with the brand's iconic Greca motif that can be seen on the band along with a three dimensional gold tonal Medusa emblem right where the 12 o'clock position is.
Image Credit: Versace