Premium Expressive Collab Menswear : eli russel linnetz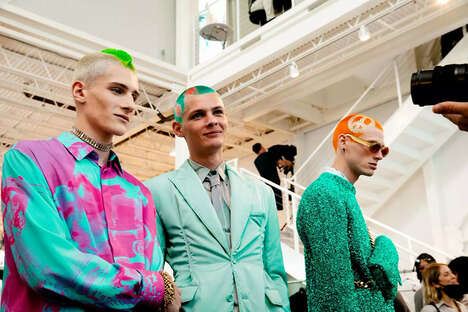 Eli Russel Linnetz talks to Highsnobiety about his new collection alongside Dior Men's for the Spring 2023 season and his own personal journey creatively. The new collaborative range was showcased in California's Venice Beach, walking the 'California Couture' collection down the beachy runway.
Talking about the decision to work together, Linnetz recalls that he was slightly hesitant at first and that "Any hesitation melted away the moment we spoke on the phone. He is very caring and loving," Linnetz continues. "He has this way of creating without ego, while exploring the greatest art and beauty references." The range was packed with tailored shapes that were nodding to the glamorous 90s era from an elevated design perspective.
Image Credit: Highsnobiety, Sammy Duffin