Premium Sports-Infused Bulky Sneakers : triple s 2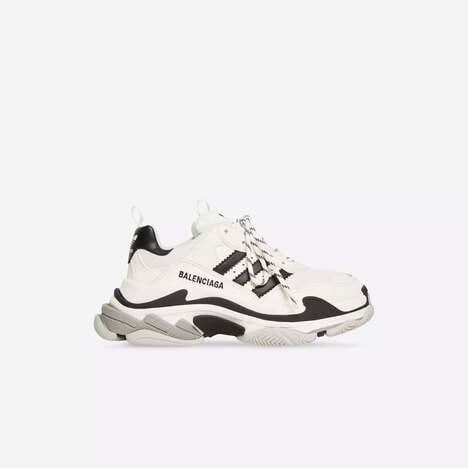 Balenciaga and adidas recently enticed fans with their latest collaboration but the leading silhouette in the expansive range was without a doubt the Triple S sneakers. There are two colorway options that drop including a bold blue iteration or the more muted option of black and white.
It sits on the familiar bulky sole unit and is then marked with the notable three stripes emblem on the lateral side of the shoe in a contrasting hue respective to the base. Additional details include the co-branded logo seen on the tongue and the ankle tab section. In addition to the Triple S sneaker options, the duo also unveil their own version of the iconic Speed sneaker with co-branded emblems.
Image Credit: Balenciaga