Pride-Honoring Luxe Fashion Sets : pride 2021 collection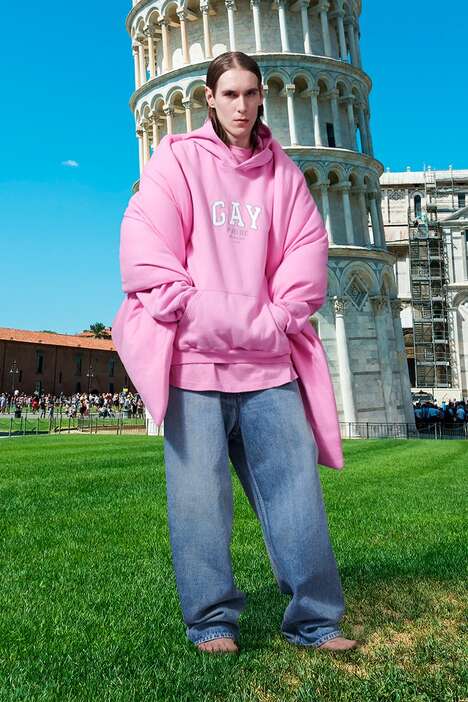 Luxury fashion house Balenciaga launches its Pride 2021 collection to honor this year's Pride Month. As June kicks off, the fashion house honors LGBTQIA+ visibility through intricate designs. The collection is made up of apparel silhouettes such as baseball caps, shirts, bras, thongs, waistbands, hoodies, and jockstraps.
The capsule is spotlighted by a notable tee and hoodie designed in two different styles. One of which is marked with varsity lettering that spells out "GAY PRIDE BALENCIAGA 2021.' The other one is marked with the word "GAY" paired with a rainbow flag. All of the items are detailed with the straightforward and supportive design language for pride. The rainbow flag emblem is seen across the selection of underwear as well.
Image Credit: Balenciaga