Racetrack-Inspired Lifestyle Concept Stores : Designed by Sybarite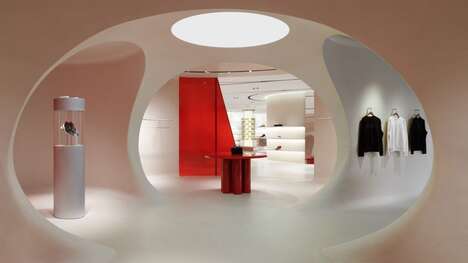 Ferrari's Legacy is encapsulated in its new lifestyle concept store designed by Sybarite, a London-based architectural studio. The design is reminiscent of a racetrack as it features a scarlet glass wall and a terracotta facade that nods to its Italian roots.
Located in Maranello in northern Italy, the store's launch coincides with Ferrari's debut into the world of fashion. The sportscar brand launches its first fashion collection on June 13. Rocco Iannone is the creative mind behind the apparel line's design.
The building itself was designed to create a retail environment that adequately showcases Ferrari's fashion direction. Moreover, Sybarite was asked to create a space in which Ferrari's Formula 1 fans can immerse themselves in the brand
Image Credit: Dezeen