Rain-Ready Running Apparel : Rain Collection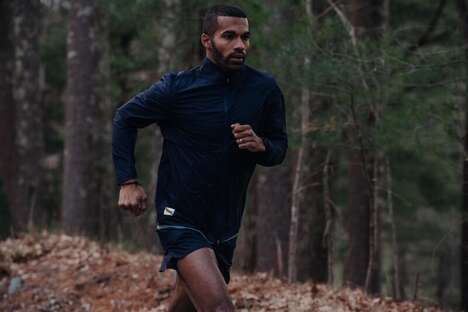 Indie running company Tracksmith has officially unveiled its new 'Rain Collection,' a concise ensemble of high-performance running apparel designed especially for rainy-day runs.
The collection's two standout pieces include the Rain Jacket and Rain Shorts, both of which feature a super-lightweight material that is made from fluorocarbon-free Japanese fabric. In addition, the Rain Jacket comes equipped with back and front ventilation, which has been designed to increase airflow mid-run to help athletes stay dry and comfortable. Meanwhile, the Rain Shorts boast a nonrestrictive fit and feature laser-cut and bonded hemwork, meaning they will not chafe or irritate the skin.
For those interested, the entire Tracksmith 'Rain Collection' is now available to purchase on the brand's website.
Image Credit: Tracksmith