Reversible Sleeping Bag Sweaters : Poler Reversible Napsack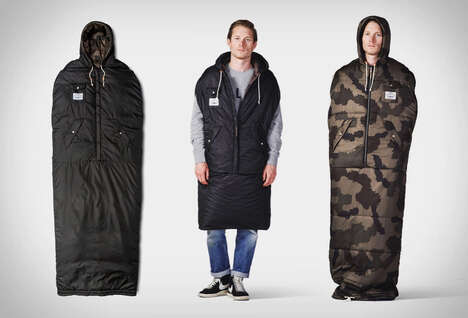 The Poler Reversible Napsack is a cozy-core garment style created to balance function and form for avid explorers, adventurers for festival goers alike. The reversible Napsack is characterized by its puffy construction that can be worn like a jacket or sweater when the temperature is low. The adjustable design of the accessory means it can fit wearers of any height.
The Poler Reversible Napsack expands to function like a sleeping bag, which will allow for impromptu naps or as a formal way to stay cozy on camping trips. The dual-function design of the accessory makes it perfect for those who have limited space available to bring gear or garments. Priced at $130, the garment comes in four sizes.