Shea-Powered Hair Food Formulas : Hair food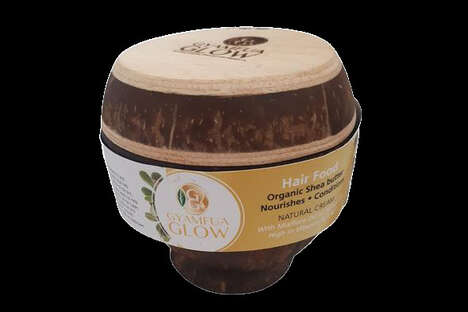 Gyamfua Glow's Hair Food is powered by organic Shea butter—a hero ingredient popular in many skincare and hair beauty formulations—organic castor seed oil, and hemp oil. With its products made in the United Kingdom, the brand is named after the founder's Ghanaian African Heritage name—Gyamfua. The name also ties to the origin of the Shea butter featured in the brand's formulations for hair and skin. The brand is dedicated to building natural products that promote cellular health immunity.
Hair Food delivers high doses of vitamin E and essential, unsaturated fatty acids to the hair and scalp. This stimulates blood circulation which, in turn, creates a healthier scalp while stimulating hair growth. The formula can also be applied to eyebrows and eyelashes for an extra kick.
Image Credit: MyHairToo | MySkinToo