Shock-Absorbing Orthopedic Sandals : Sport Sandal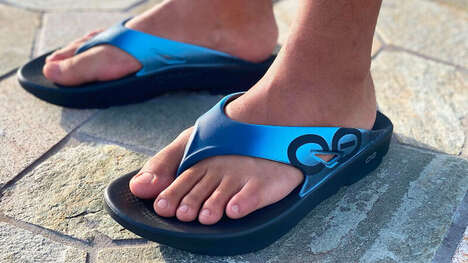 The OOFOS OOriginal Sport Sandal is a summer footwear style focused on delivering impressive orthopedic capabilities without actually looking like a specialty pair of shoes.
The sandals are designed with the brand's proprietary OOfoam technology that's reported to absorb 37% more impact than the traditional foam found in footwear. The sandals also feature patented footbeds to better support and cradle the arches. These features work together to offer a 47% reduction in the amount of energy exertion that otherwise takes place in the ankles. This could greatly enhance comfort when wearing the sandals during walks or post-workout.
The OOFOS OOriginal Sport Sandal comes in a range of different color options as well as a full range of sizes for men and women.