Single-Edition Sports Cars : sf48 unica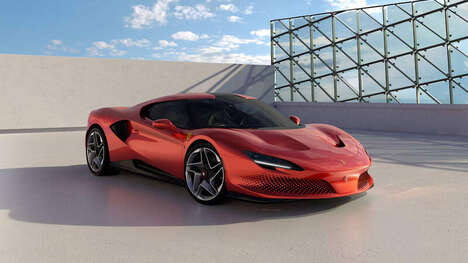 Ferrari unveiled the SF48 Unica, a remodeled version of the company's F8 Tributo. The SF48 Unica was commissioned and designed, in part, by a client that the company has kept anonymous. The vehicle features a sleek design with an ombre-style front grille that fades as it reaches the edges of the car. There are two large engine intake vents on the doors and several additional vents around the vehicle.
The model was created through a system that involved both 3D prototyping and procedural modeling techniques. The cabin of the vehicle has also been remodeled as per the customer's preferences, though the details surrounding the cabin's new design have not been confirmed in full. Additionally, the performance specifications of the SF48 Unica are near identical to the F8 Tributo that it is based on.
Image Credit: Ferrari