Slick Futuristic Chair Design : Classical Norwegian design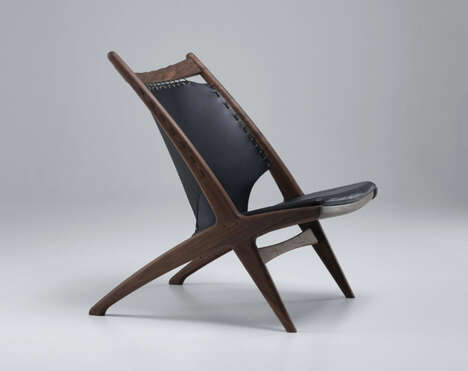 In recent years, the revival of classical Norwegian designs in the furniture and interior design industries has exponentially grown in popularity. Many creatives are infusing timeless silhouettes with new sensibilities, bringing about an interesting juxtaposition of the traditional and the futuristic. Furniture brand Eikund recently re-released one such elegant, classical Norwegian design. The piece is a lounge chair, originally designed by Fredrik A. Kayser in 1955.
With its stretched leather backrest and its hardwood frame, the lounge chair exudes an aura of elegance. Eikund offers this re-release in various finishes—from soaped oak, oiled oak, and white oiled oak to oiled walnut and black lacquered oak. The leather backrest itself comes in a few options too, enabling design-minded individuals to choose to best luxurious lounge chair for their unique space.
Image Credit: Dezeen