Slickly Modern Executive Chairs : modern executive chair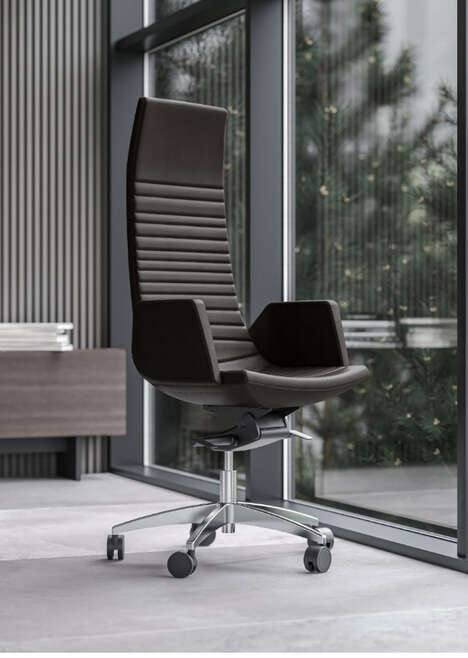 This modern executive chair is bound to empower whoever sits in it with its luxury sensibilities and slick design. The furniture piece was brought to its physical manifestation by Baldanzi & Novelli Designers and launched by Narbutas. Named the 'North Cape' Executive Chair, it exudes elegance and captures attention with its elongated backrest which is complete with a curved line and horizontal seams that give it texture.
Individuals who are interested in obtaining this modern executive chair have a few options to choose from. Narbutas offers the North Cape Executive Chair with two types of armrests, including a rectangular upholstered style or plastic. One may opt-in for either polished aluminum or plastic for the base, while the upholstery choice includes a range of leather, fabric, or leather-like materials.
Image Credit: Dezeen