Slow Beauty Campaigns : Slow Down Skincare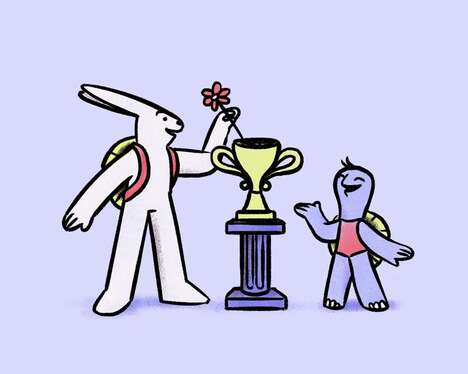 The Slow Down Skincare initiative by Kravebeauty challenges customers' constant demands for newness and as the beauty brand says, this challenge invites "us to produce less skincare in a world that demands more." It's estimated that 3,000 beauty brands launch every year and in 2019 in the United States alone, more than 3,100 skincare products launched in the mass category.
Using the classic tale of The Tortoise and the Hare, Kravebeauty challenges overproduction and overconsumption. In the month of April, the beauty brand is inviting the beauty industry to #PressReset and slow down the world's rate of producing, consuming and disposing of products. With this initiative, KraveBeauty hopes to inspire and partner with other sustainability-minded brands to amplify the impact.