Speed-Focused Soccer Shoes : Nike Air Zoom Mercurial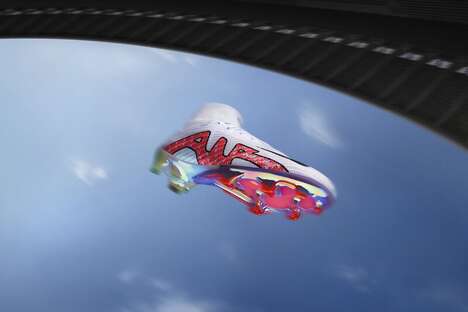 Nike has expanded its Mercurial sneaker lineup with the launch of the Air Zoom Mercurial football boot. The new sneaker boasts a unique performance-focused design that features a three-quarter length Zoom airbag that is built into the plate of the shoe.
In addition, the new model has been upgraded with flex grooves designed to improve flexibility, allowing players to move more naturally. The Air Zoom Mercurial also features a 'Tri-Star' stud pattern and Vaporposite+ uppers. Together these elements work to help players move laterally while improving their grip.
The shoes have also been made from 20% recycled materials. For those interested, the Air Zoom Mercurial football boot is now available to purchase on Nike's website and at select physical retailers.
Image Credit: Nike