Star-Studded Clothing Collaborations : star Collaboration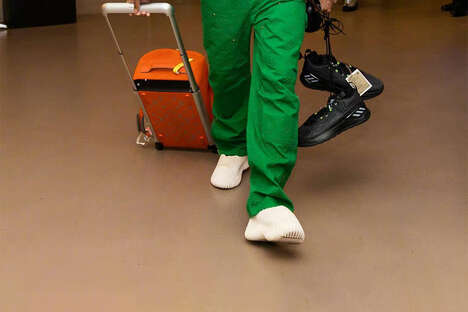 NBA star Derrick Rose recently went on Twitter and let the world know he has a project with Kanye West and his line of Yeezys in the making. In a gallery dropped via his Instagram account, Rose gave his word that the YZY Rose silhouette will come to life in the not-so-distant future.
It is important to note Kanye said this in August of last year ultimately leaving fans waiting in anticipation. Derrick Rose and Kanye are linked through adidas brand. Rose signed a 14-year endorsement deal with the brand at what is reportedly a minimum of 190 million. Kanye signed a shoe deal in 2013 with adidas after leaving Nike, bringing in the company significant yearly revenue.
Outside of work the two have deep ties. Both Rose and West are Chicago natives and this collaboration would surely be a tribute to their city. Fans can hope to see this project sometime soon.
Image Credit: Twitter/@kanyewest // Grailify