Street-Style Baseball Apparel : huf thrasher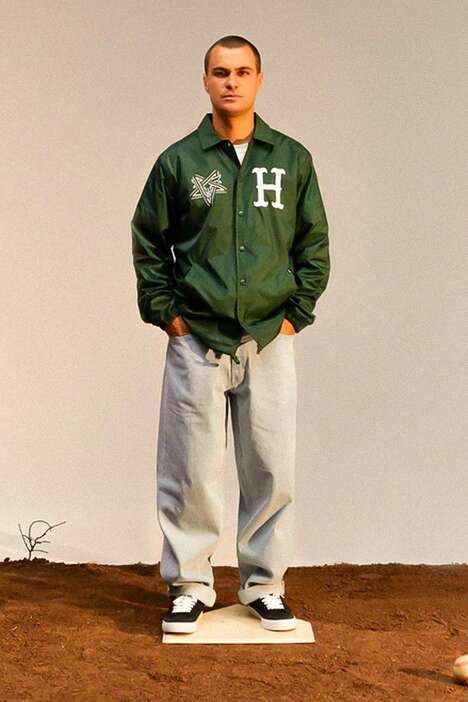 HUF and Thrasher are teaming up for a baseball-themed capsule collection. The limited edition collection includes vintage apparel and baseball accessories, coach jackets, a baseball jersey, and a classic reworking of the signature Thrasher hoodie. Other items include a wiffle ball set, bobblehead figurine, and a baseball cap. HUF and Thrasher remain some of streetwear's most common household names that cater to a demographic of skaters, sports fanatics, and fans of other underground movements. The collection sees the characteristic 'H' motif by HUF represented on multiple pieces.
HUF has famously collaborated with other brands such as Stüssy, Steven Harrington, Marvel, and more. The collection will be released June 6, 2022 at 9 a.m. PST on the HUF website.
Image Credit: HUF