Stylish Sanitizer Dispensers : sanitizer dispenser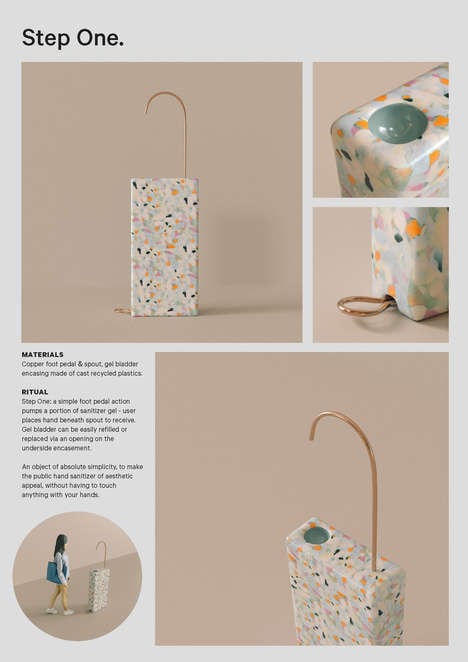 This sanitizer dispenser by Sally Reynolds won the Luxury Design category of Bompas & Parr's Fountain of Hygiene Competition. Dubbed 'Step One,' the New York-based project is a pedal-activated and freestanding dispensing unit.
Reynolds paid particular attention to stylistic details, which—without a doubt—will be important to some individuals who decide to make use of this design in a post-COVID world. Emphasizing a minimalist aesthetic, the silhouette of the sanitizer dispenser features an elegant foot pedal and sprout made out of copper. The body of the unit is built with recycled plastics and an intentional terrazzo effect is created to facilitate a certain modern appeal.
Replaceable sanitizing gel tubes can be, of course, stowed inside Step One.
Image Credit: Dezeen/ Sally Reynolds