Subversive Fantasy-Inspired Streetwear : MRKNTN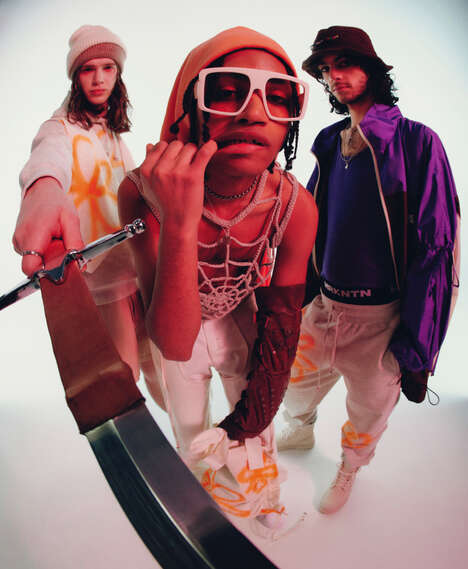 MRKNTN, a luxury streetwear brand founded by Montreal-based designer Markantoine Lynch Boisvert, has unveiled its newest collection titled 'VLAD' remix.' According to Boisvert, the new brand and collection draw inspiration from the designer's fascination with vampires and skateboarding.
As a result, the expansive collection offers a range of subversive, avant-garde looks. The playful photoshoot for the new collection, which was shot by photographer Garrett Naccarato, plays into Boisvert's fantastical inspirations and therefore leverages items such as cloaks and swords. Pieces in the collection include loose-fit jeans, pullover hoodies, heavily-patterned dresses, knee-length kilts, and a variety of accessories ranging from eye-catching chains to extra-large eyewear.
For those interested, the entire VLAD' remix collection is now available to purchase on MRKNTN's wesbite
Image Credit: @garrettnaccarato