Summer-Inspired Pop-Ups : Coors Light1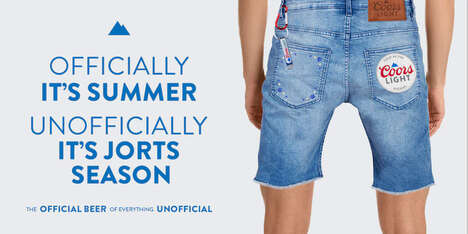 Coors Light is kicking off summer 2022 with jorts. From May 19-22, the brand will be implementing pop-up shops across the country that will allow supporters to turn their old jeans into jorts. This will be possible at over 90 bars in central U.S. cities in states like New York and California. Coors Light-themed patches and glitter will be available to style your new and improved jorts.
"The best summer moments are the unofficial ones, like the moment you can retire your hot winter clothes and don a pair of jorts," said Marcelo Pascoa, Coors Family of Brands' vice-president of marketing. The first event will be in New York City on Friday, May 20, at the Tailor public House from 6 pm-8 pm.
Image Credit: Coors Light