Super-Speedy Luxury Sports Cars : Bugatti Chiron Super Sport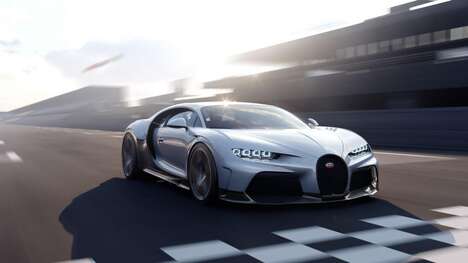 The Bugatti Chiron Super Sport is the latest offering from the luxury sports car brand. The Chiron version packs a more powerful engine–an 8.0-liter quad-turbocharged W16 engine–which is capable of outputting 1,577 horsepower. The Bugatti Chiron Super Sport's engine enables the car to top out at a stunning 273 mph, only held back by an integrated limiter. This top speed beats out the standard Chiron by a considerable margin.
The Bugatti Chiron Super Sport is characterized by its racing features which complement the powerful engine. The hypercar boasts Michelin Pilot Sport Cup 2 tires that are designed for high performance. The body of the car received a rework to bring it lower to the ground, reducing drag and increasing aerodynamic efficiency. With its sport-focused elements and everyday driving capabilities, the Bugatti Chiron Super Sport is a powerful and luxurious sports car.
Image Credit: Luxury Launches