Sustainable Peony Lotions : Peony Milky Lotion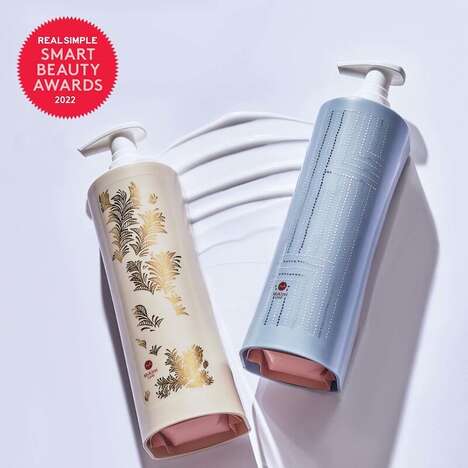 MyKirei by KAO Soothing Peony Milky Lotion is a skincare product that delivers lightweight moisture without compromising on sustainability since it can be replenished with Eco-Pouches. The elegant product packaging is easily refilled with Eco-Pouches, which help to reduce plastic up to 75% vs. traditional lotion packaging and are also 100% recyclable with TerraCycle.
The silky lotion with Japanese peony extract is easily absorbed into the skin and it provides deep hydration and comfort that lasts all day, plus a light, clean and refreshing floral scent.
MyKirei by KAO's Soothing Peony Milky Lotion was recently recognized with a Smart Beauty Award from Real Simple and it is just one of 10 products to make the cut for the magazine's March 2022 issue.