Tapestry-Clad Moccasin Boots : Clarks Originals 'Caravan'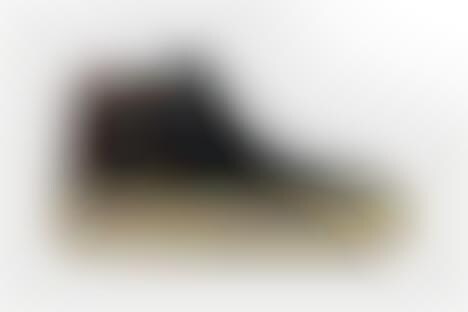 The new Clarks Originals 'Caravan' silhouette is a retro-inspired suede boot in a similar vein as the brand's carpet-themed 'Wallabee Boots,' which dropped early this summer. This time, however, the moccasin-like shoe features a unique tapestry textile upper that rests above Clark's iconic, extra-wide, rubber crepe outsole.
No doubt, the 'Caravan' has major vintage appeal, boasting an old-school black Steade suede and '70s era tapestry stylings. The brand even refers to the boot as being "at home everywhere," from city streets to hiking trails. Certainly, the shoe's concept was motivated by a kind of hippy-like casualness, and yet the 'Caravan' will likely find crossover appeal in the world of modern streetwear. The Clarks Originals 'Caravan' is currently available to purchase on the brand's online store, as well as in select retail shops throughout the United States.
Image Credit: Clarks Originals