Technical Utilitarian Capsules : acronym 1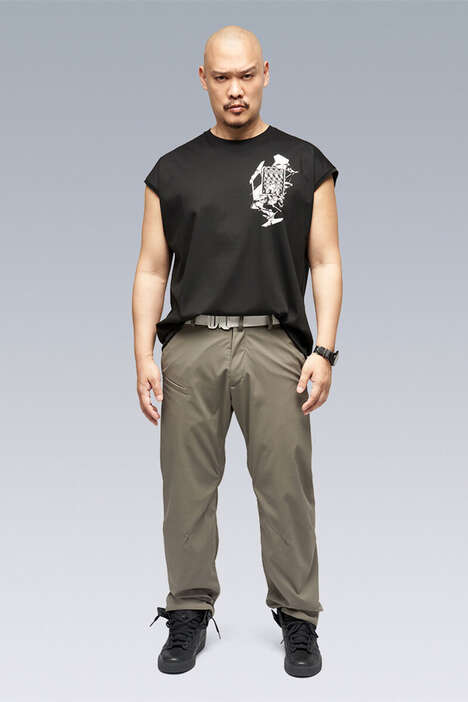 ACRONYM's new addition to its Spring/Summer 2022 collection sticks to the brand's utilitarian aesthetic, comprised of jackets, graphic tees, cargo shorts, sweatpants, and hoodies. Highlights include the '2L GORE-TEX INFINIUM™ WINDSTOPPER® JACKET,' a windproof, water-resistant outerwear option with snap buttons and a zip-up closure.
Bottoms include the 'NYLON STRETCH BDU SHORTS,' made with an integrated belt and zip fly. The shorts come in 'Black' and 'Coyote,' along with the 'P10A-E CARGO PANTS.' The headlining piece of the collection is the 'MERCERIZED COTTON SLEEVELESS T-SHIRT,' a sleeveless t-shirt worn by ACRONYM founder Errolson Hugh. The shirt features a printed 'Wildcard' graphic on the chest and rear.
Consumers can shop ACRONYM's Drop B of Spring/Summer 2022 at HBX.
Image Credit: ACRONYM