Thermoregulating Athleisure : CoolLife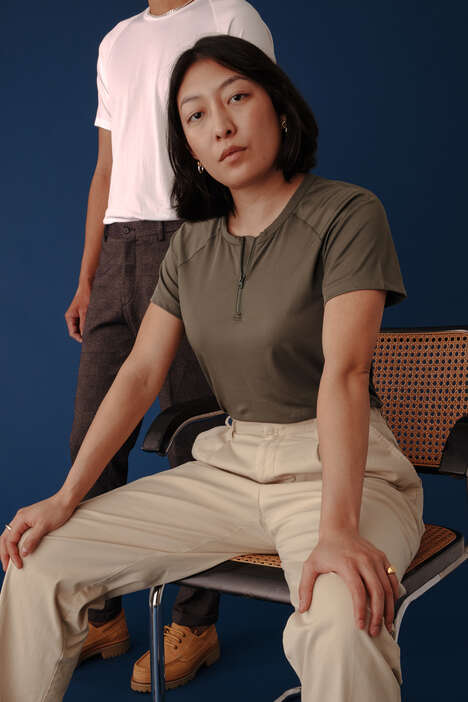 Emerging fashion label LifeLabs has announced the launch of 'CoolLife,' a new spring-ready clothing capsule that consists of a wide range of garments that deliver unique thermoregulating benefits.
The collection includes t-shirts, long-sleeve tees, tanks, shorts, pants, and joggers, all of which feature a material derived from Polyethylene (PE) that allows them to literally adapt to wearers' body temperatures. As a result, the brand delivers top-tier activewear pieces that provide three degrees of cooling relief.
In addition to pieces geared toward activity, the collection includes some notable sleepwear and bedding items, which are made of ultra-soft featherweight materials. For example, the CoolLife Sheet Set delivers extra-comfortable bedding that uses micro-merrow seaming, a production technique used to allow textiles to easily drape over bodies.
Image Credit: LifeLab