Trail-Ready Technical Footwear Designs : seeulater 1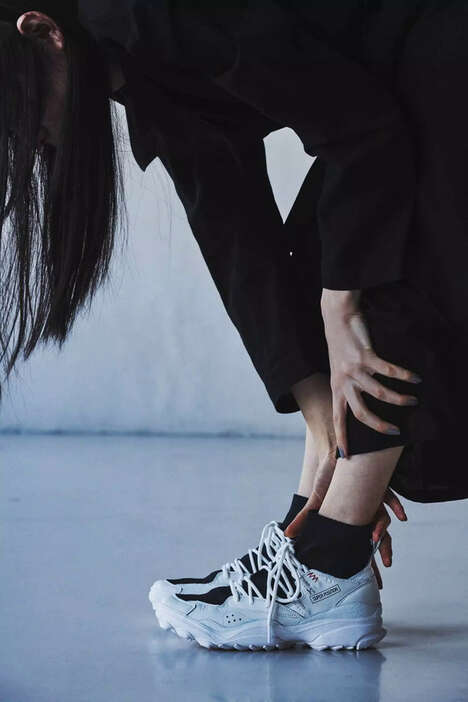 adidas continues to work closely with designer Yohji Yamamoto — this time around, the two forces deliver a new retro SEEULATER sneaker model. It undergoes a new makeover update with the help of Y's womenswear brand and now boasts the new name "Y's SEEULATER x GSG9" for the season.
It is set to officially launch on June 3rd and will be available online at both adidas and Y's Yohji Yamamoto store locations. It focuses on the bottom grippy outsole that is designed to reduce the overall impact as well. This element is drawn from adidas' GSG9 sneaker model, which is a tactical shoe that is worn by German police officers. It sits beneath a smooth leather and mesh material that makes up the upper.
Image Credit: Fashion Press