Ultra-Hydrating Rescue Balms : rescue balm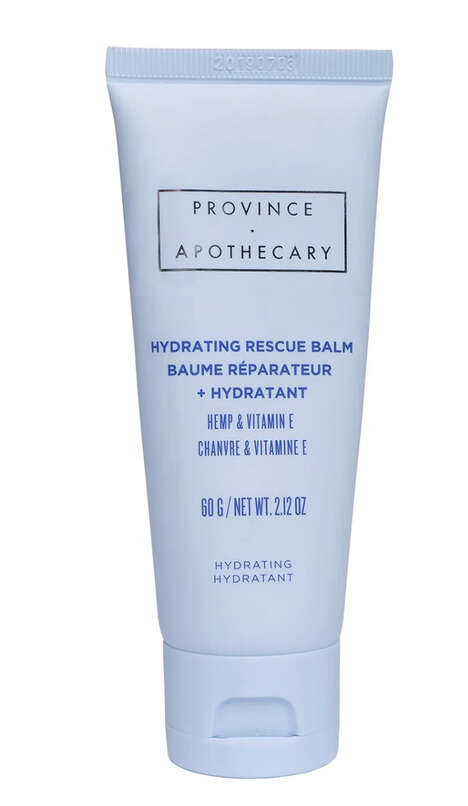 Province Apothecary, the long-time favorite holistic skincare company, boasts a Hydrating Rescue Balm that promises to replenish the skin's moisture barrier, promote elasticity, and hydrate without clogging pores. Ideal for all parts of one's body—from the elbows to feet, this effective beauty product protects one from the discomfort of chapping, cracking, and dry skin. The brand has formulated the Hydrating Rescue Balm formula for sensitive skin and, in fact, the lotion can be used on babies, as well.
Province Apothecary is famous for prioritizing the highest quality ingredients. The brand utilizes sunflower wax, combined with Mango Butter and Hyaluronic Acid, for this formula. This strategy results in a good texture for the balm and an elevated application experience.
Image Credit: Province Apothecary