Ultra-Premium Ballpoint Pens : Starwalker Blackcosmos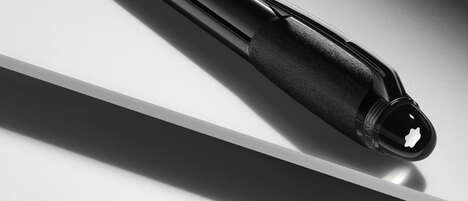 German luxury accessories brand Montblanc has officially unveiled a new version of its signature StarWalker pen in a 'BlackCosmos' edition. The new ultra-luxe writing utensil comes, for the first time, in a black wraparound finish.
Mechanically, the pen remains true to the original model. However, the 'All-Black' version comes with a premium black resin coating and PVD-finished metal fittings. In addition, it comes with a see-through dome ball point pusher, which features a floating Montblanc emblem and a grey base.
For those interested, the StarWalker BlackCosmos edition will be available to purchase this coming September on the company's website. In addition, it will be offered in three different iterations: the All-Black Edition, the Doué Edition, and the Metal Edition.
Image Credit: Montblanc