Unbabel unveils new integration, removing language barriers in Zendesk Chat
Leading AI scaleup and Translation-as-a-Service specialist extends integration capability with customer service platform Zendesk

Unbabel cements its position as Premier Translation Partner of one of the world's leading customer engagement platforms

First public demonstration to be held at Zendesk's 'Relate' event in San Francisco 12th-14th Nov – Unbabel a Gold Sponsor
San Francisco, Lisbon, London – 12th November 2018: Unbabel, the Translation-as-a-Service provider that blends Neural Machine Translation with a global crowd of human linguists to break down language barriers between enterprises and their customers, has announced the extension of its integration with Zendesk, one of the world's leading customer service and engagement platforms.
Zendesk customers will now be able to experience Unbabel Chat for the first time (building upon existing Support and Guide functionality) bringing near-real-time translation to the platform's instant messaging platform, and solidifying Unbabel's role as the Premier Translation Partner of Zendesk.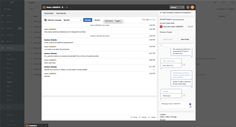 Unbabel Zendesk integration
Unbabel's unique platform, used by a range of global brands like Facebook, easyJet, UnderArmour and TomTom, increases customer satisfaction by enabling businesses to communicate with their customers in their native language immediately.
Another new tool from Unbabel will be used by Zendesk to analyse a sample of their tickets and create a language report focused on the languages their customers and agents are speaking. This report measures how well teams handle multilingual tickets, highlighting and detailing mismatches between the requests and the replies, speed to the first reply, customer satisfaction and so on.
Vasco Pedro, CEO and co-founder of Unbabel, commented: "This latest development in the partnership between Unbabel and Zendesk will remove traditional pain points in the customer service experience. Whereas previously, receiving support in your native language could be impacted by a range of factors from team illness or holiday to seasonality, today we are providing users with an always-on support network.
"We're hugely impressed by the incredible ecosystem that Zendesk has built over the past decade-plus and we are incredibly excited to partner with them to provide even more value to our joint customers."
There will be a public demonstration of the latest Chat integration at 'Relate', Zendesk's flagship event in San Francisco, which runs from 12th-14th November. Unbabel will be a Gold Sponsor of the event for the first time, and can be found at Stand G:2.
ENDS
About Zendesk
The best customer experiences are built with Zendesk. Zendesk's powerful and flexible customer service and engagement platform scales to meet the needs of any business, from startups and small businesses to growth companies and enterprises. Zendesk serves businesses across a multitude of industries, with more than 125,000 paid customer accounts offering service and support in more than 30 languages. Headquartered in San Francisco, Zendesk operates worldwide with 165 offices in North America, Europe, Asia, Australia, and South America. Learn more at www.zendesk.com
About Unbabel
Unbabel's "Translation as a Service" platform allows modern enterprises to understand and be understood by their customers in dozens of languages. Powered by state-of-the-art AI and refined by a global crowd of thousands, Unbabel helps global brands like Booking.com, Facebook, Skyscanner, easyJet, Under Armour and Rovio remove language as a concern, increasing customer satisfaction and building a more efficient customer service operation in the process. Backed by Scale Venture Partners, Notion, Microsoft Ventures, Salesforce Ventures, Samsung NEXT and Y Combinator, Unbabel is accelerating the shift to a world without language barriers.
Media enquiries
For all media enquiries please contact: Edward Clark: eclark@thecommsco.com
Or call +44 (0) 203 697 6680