Undereye Gel-Cream Rollers : Power Nap Eye Roller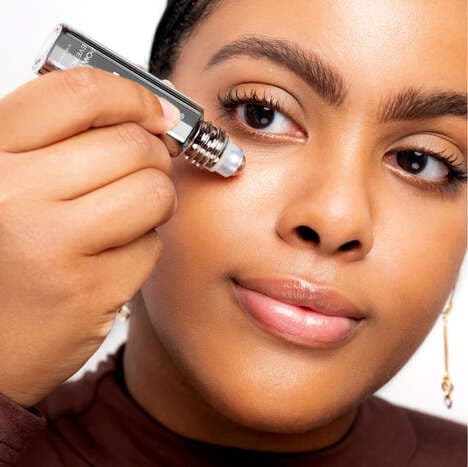 The HIDE Power Nap Eye Roller is an ultra-hydrating and cooling product for the delicate undereye area that helps to cool and refresh the area. The unique gel-cream is packaged in a compact roller with a stainless steel ball for massaging the product into the skin to reduce dryness and puffiness for a well-rested look. Thanks to an oil-based formula that's enriched with collagen, the Power Nap Eye Roller is a powerhouse for brightening dark circles and fighting wrinkles.
The anti-aging, cooling gel-cream harnesses the power of clean and effective ingredients to improve the elasticity of the skin, as well as its level of firmness. This undereye roller is as useful for hard-working students as it is busy professionals and parents who find themselves running on little sleep.