What's "International" About International Yoga Day 2019
Every year, 21 June marks the official International Yoga Day. This day was incorporated in the year 2015 as a means to promote Yoga around the world. Four years from the time it was first introduced, today International Yoga Day is celebrated around the world by people from different countries. What's utterly remarkable is that Yoga has merged into mainstream cultures with each one coming out with their own unique form of yogic asana. All ranging from the uniquely curious to the strangely bizarre. Today International Yoga day has truly gone "International", with its wholehearted adoption into everyday health regimes of individuals around the world. 
Let's look at how yoga is practiced world over:
Goat Yoga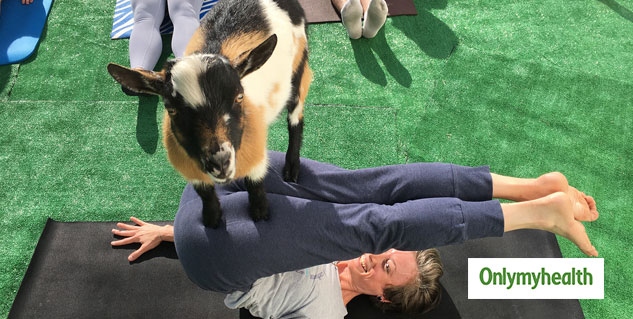 Goat yoga is a new form of yoga practiced in the United States. The sessions are much like traditional yoga sessions with one exception: live goats. Sessions include normal yoga asanas with goats climbing on your back, snuggling up to you or just nibbling on your ear. This concept might sound silly, however, practitioners swear by its ability to heal various health conditions. In an article published in CNN, world renowned Yoga guru Lainey Morse stated: "People come in that have anxiety, depression; over a period they're recovering from these illness".
Dance Yoga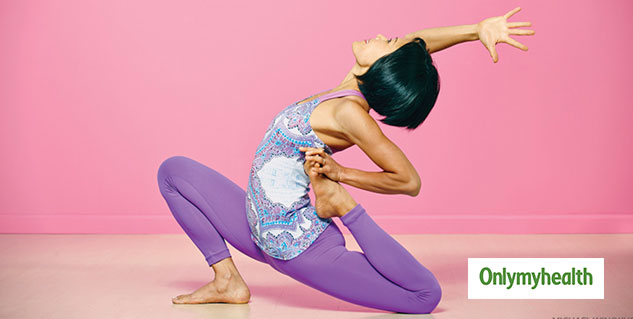 This form of yoga is very popular in Europe – particularly Belgium and France. First introduced by yoga practitioner Hemalayaa Behl, dance yoga incorporates various forms of classical dance styles into yoga. The various dance positions help to promote body stimulation by combining three factors of mind and body equilibrium – music, yoga, and meditation. 
Tantrum Yoga
Trauma Yoga is another form of yoga that has picked up a lot of attention over the years, especially in parts of Europe. Trauma yoga focusses on getting raw emotions out with participants instructed to stop acting like adults. During the sessions, participants can be observed stomping their feet, screaming their lungs out, and just generally behaving like spoilt brats. As the end of all the tantrum sessions, participants feel a sense of calm. Creator Hemalayaa Behl, says, "There's a quiet sense of calm and relief which makes for the ultimate catharsis. If you have some bottled up rage to take care of, this is for you."
Also read: International Yoga Day 2019: Here's How India Celebrated Yoga Day along with PM Narendra Modi 
Doga Yoga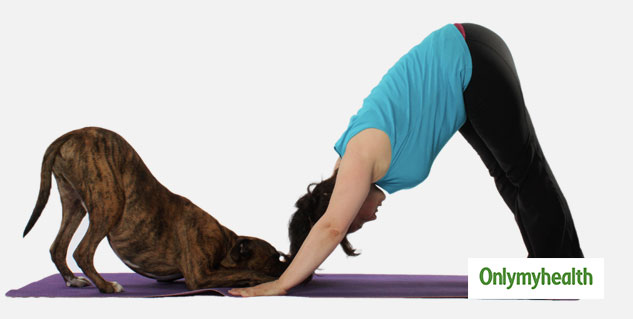 Man's best friend now gets a place in yoga. Doga yoga offers mind stimulation for both humans and their furry friend. Other benefits include, stress release, muscle relaxation and enhanced focus. Celebrity dog trainer and well known "dog whisperer" Cesar Milan is known to involve dogs under traumatic rehabilitation for doga sessions. In an interview for his discovery TV show Dog Whisperer, Milan is quoted as saying, "Doga sessions are a simple way for dog owners to touch base with their furry friends, especially after traumatic experiences". 
Also read: Here's How Bollywood Celebrities are Celebrating Yoga Day  
Final Thoughts  
International Yoga Day has without a doubt become a globally celebrated event. The fact that there are so many people who wake up in the morning and look forward to a day of tranquility and peace is quite phenomenal. So, if you find yourself in these distant lands, perhaps you should try a uniquely foreign form of yoga. Just like their local delicacies that are infused in culture, these unique yoga poses would have something about the unique taste of the land.
Read more articles on Yoga