World's Lightest Foldable Headphones : ULife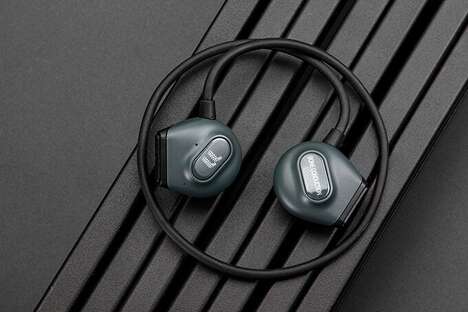 ULlife Me-300S is the world's lightest foldable bone conduction headphone. This product is designed for individuals who suffer from constant ear pain due to headphones.
These bone-conducting headphones are the first of their kind and feature air suspension and vibration technology. They reduce ear sweat and hearing damage from prolonged headphone usage. ULife is perfect for exercising, driving, work, and music. The device features excellent sound quality and is stylish while remaining lightweight.
The headphones feature open-ear listening, 5.3 Bluetooth, and eight-hour battery life. Weighing only 18g, these are some of the lightest, most comfortable headphones on the market. They can withstand rainy runs, sweaty rides, and difficult weather conditions.
One ULife retails for $59 on the official Kickstarter site and is available in red, blue, and black colors.
Image Credit: ULife