WTC Final: Rohit Sharma would want to prove himself against the moving ball in England, it will be a big test for him, says Monty Panesar | Cricket News
NEW DELHI: Who should open for India against New Zealand in the World Test Championships final? The answer seems to be quite straightforward.
Though there are multiple opener options that the team management can pick from, most experts would say that
Rohit Sharma
and
Shubman Gill
are the prime picks for the two opening slots in a match that is being compared to a World Cup final and one where the two best Test teams in the world currently, going by ICC team ranking, will clash.
The likes of
Mayank Agarwal
and
KL Rahul
(subject to fitness clearance) are also part of the Indian squad, but Rohit and Shubman should get the nod to open.
Former England cricketer
Monty Panesar
echoed that sentiment, saying that captain
Virat Kohli
should opt for this as India's opening combination against the Kiwis in the WTC final, which will be played from June 18 to 22 at the Ageas Bowl in Southampton. An additional sixth day has been kept as a reserve day due to possible bad weather.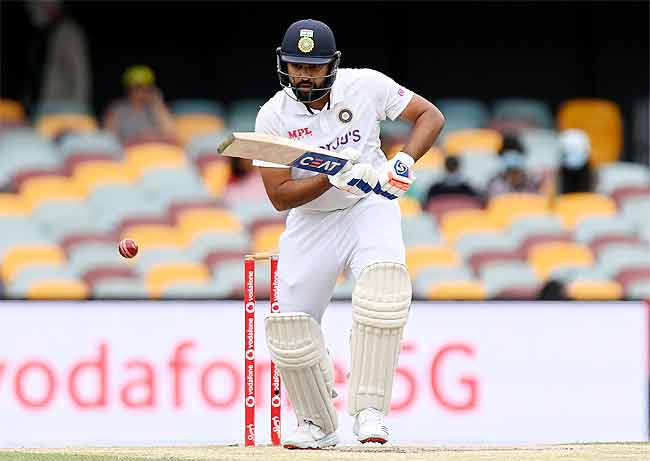 Rohit Sharma. (Photo by Bradley Kanaris/Getty Images)
"Virat Kohli should go for Rohit Sharma and Shubman Gill as openers for India in the WTC final. It is going to be a big test for Rohit Sharma. He wants to prove himself. He wants to perform against the moving ball in England. He should send a message that – 'I'm not just the Don Bradman of India, I'm actually more than that'," Panesar told Timesofindia.com in an exclusive interview.
Rohit, who has played 38 Tests since making his debut in 2013 vs West Indies in Kolkata, has been in great touch over the last two years. The promotion up the order gave him a much needed second wind.
In the 2019-20 season, Rohit played 5 Tests (6 innings) and scored 556 runs at an astonishing average of 92.66, including three centuries.
In the 2020-21 season, the dashing right-hander scored 474 runs in 6 Tests (11 innings) at an average of 47.40, including 1 century and two fifties.
Rohit was India's highest run-getter in the recent home Test series against England, which India won 3-1 (second overall behind Joe Root – 368). He scored 345 runs in 4 Tests (7 innings) at an average of 57.50 and is likely to be assured an opening slot in the WTC final.
"Rohit wants to come out of the shadow that Rohit Sharma is just a specialist in the home Test series. If you don't select him for the overseas series because he's too aggressive or he gives it (his wicket) away, it's not the correct way. That's his style of play. Virender Sehwag too used to play the same way, whether it was ODI or Tests. He went on to become a legend. This will be a big series for Rohit Sharma. You need players like Rohit in your team who can accelerate the run flow at a high rate," Panesar further told TimesofIndia.com.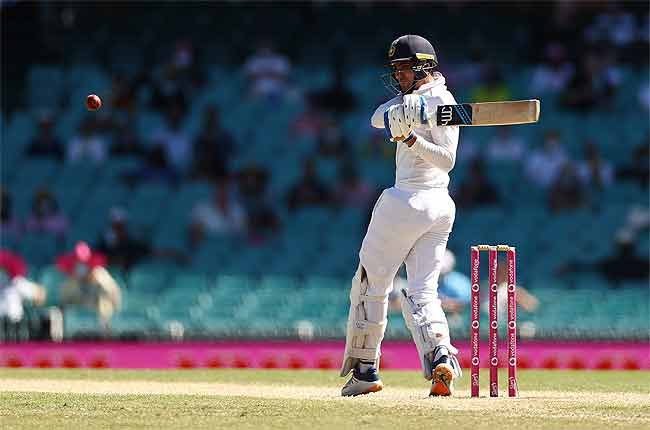 Shubman Gill. (Photo by Ryan Pierse/Getty Images)
On the other hand, Shubman had an impressive tour Down Under, when India wrapped up an unforgettable series win in Australia. The youngster scored 259 runs in 6 innings at an average of almost 52.
Shubman, in fact, was one of the big finds of the Australian tour for Team India, along with Mohammed Siraj. The 21-year-old displayed a maturity far beyond his age and was neither overawed nor daunted by the prospect of playing some of the best bowlers in world cricket in their own conditions.
"Shubman is a brave batsman. He is so young. We saw the way he played (against the) Aussies. He was confident as well as a quick reader of the conditions. So, Rohit and Shubman will make a good opening pair in the WTC final and against England (5 Test series) as well," Panesar, who has played 50 Tests, 26 ODIs, and 1 T20I for England between 2006 and 2013, said.
'INDIA FAVOURITES BUT BEWARE OF WEATHER CONDITIONS'
Panesar backed the World No. 1 Test team, India, to clinch the maiden WTC title, but also said that the weather may play spoilsport in their final showdown against the Black Caps, who already have their tails up after completing a comprehensive 8 wicket win vs England in the second Test in Birmingham and with it a 1-0 series win.
"In my opinion, India will have a huge chance against New Zealand. India are favourites to win the WTC title. But it will also depend on weather conditions. Weather will be a huge factor. In a few days, we will have the heatwaves too. So, it will probably work in India's favour. India have an upper hand, but the weather is going to be a huge factor," he said.
"If it is good and nice hot weather, then obviously India. And, if it rains and if it will be overcast, then it will be New Zealand," Panesar signed off.